Burcu Özkaya Günaydın / DUVAR
Residents of the southernmost Turkish province of Hatay who lost their homes in forest fires that scorched through the region want officials to help them in restoring their lives, but have not received any support yet.
A massive fire broke out in Hatay's Belen district on Oct. 9 and was brought under control on Oct. 10 after over 30 hours, damaging the public housing complexes in the area, which the governor's office promised to compensate residents for.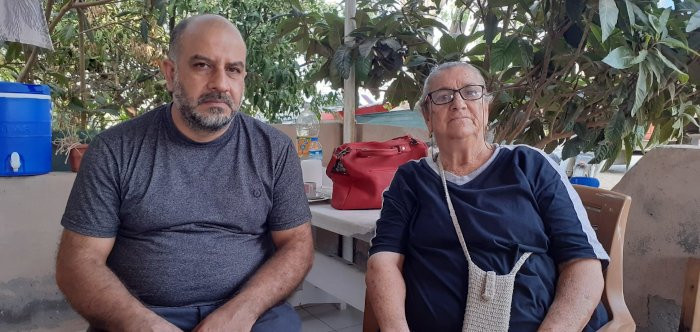 Residents Semira and Suphi Yersiz lost their home in the fire, and are staying in their son's home nearby as no work to rehabilitate their house has begun in the past three weeks.
"Every official that visits says that they're going to rehabilitate the house," Semira Yersiz said, adding that they often receive visits from the governor, the mayor and the district mayor who reassure them each time that work will begin soon.
The officials who visit the housing complex merely take pictures and leave, Yersiz family member Tuncay Ataç said, but take no action to show the families that they care about them.
Resident Fikret Bingöl and his 10 children also lost their home in the fire, but didn't even have a tent to sleep in for the first two days as the elected neighborhood leader lagged behind in alerting the necessary officials.
Although the district governor's office supplied some 5,000 Turkish Liras as aid, 4,500 liras of that were confiscated in Bingöl's case due to an outstanding debt to the state.
"I had 500 liras left. Winter is coming, we don't know what we're going to do," the father said.
from Duvar English https://ift.tt/3mvI1A9
via I